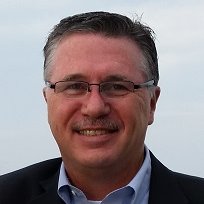 Our team consists of highly experienced information technology recruiting and staffing professionals.
Walter Colgan, Founder/Principal
Walter has over twenty-five years' experience owning and operating business enterprises. He has personally employed over 450 people during his career and has interviewed many thousands of job applicants for both clients and his own business enterprises.
Transitioning into recruiting and staff augmentation over seventeen years ago was a natural progression since locating top candidates for his own organizations was always his top priority.
In his early career, after taking a mature business from last place to first in market share within 3 years and maintaining that position for 15 additional years, he learned first-hand that offering superior customer service, hiring the best talent in the marketplace, and providing them the tools they needed to succeed was always his best investment.
Today, Walter's practice focused on placing Information Technology professionals up to the C-level in the areas of infrastructure, operations, application development, and sales.
If you are an IT Executive, technologist, or sales professional in search of a new opportunity or an employer seeking the best possible talent in the marketplace for your team, please call or send me a message to schedule a time to speak.
Walter's experience includes placing information technology professionals and sales executives at clients such as Fox Television, National Basketball Association, Disney/ABC Television, Accenture, Ernst & Young, KPMG, Cushman & Wakefield, American Kennel Club, Weight Watchers, BNP Paribas, Unisys, Hitachi Data Systems, and numerous other high-profile and start-up organizations.
---
Jack Adler, Senior Technical Recruiter
After a long career working for Novartis and other great organizations, Jack has acquired deep technical knowledge in most areas of information technology especially in the area of application development and architecture.
His extensive knowledge base includes areas such as SAP Business Objects architecture, Operations and Package Portfolio Management, SAP Business Objects Web Intelligence and Crystal Reports architecture, SAP Business Objects Data Services architecture, and he was a Subject Matter Expert & Trainer for numerous other technologies including Citrix.
Jack's career success was assured not just due to his technical expertise but also his keen ability to work with clients and colleagues, deliver results, and simply because his nature makes him a pleasure to work with every day. Jack is our resident expert on the most technical of our client's requirements.
---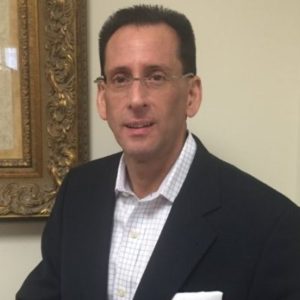 Timothy O'Brien, Lead Technical Recruiter
Tim O'Brien is a seasoned professional in the IT Recruiting and Staff Augmentation industry. He possesses extensive experience in recruiting professionals at all levels including application development, infrastructure, and engineering.
Dedicated to all professionals, Tim has a keen eye for identifying top talent, effectively interfacing with clients, supporting project initiatives and coordinating with client talent management teams.
With an honest and thoughtful approach, Tim is ready to take on your permanent and interim staffing requirements for your information technology team.
---
Christopher Coscia, Senior Technical Recruiter
Christopher Coscia is an experienced recruiter, most recently of Randstad Technologies located in Midtown New York City. Chris developed and led a strong team of junior recruiters and helped transform the office into a nationwide profit leader.
Chris is passionate about earning the respect of his clients, candidates and consultants. He also excels in finding unique solutions for clients' needs. He is a Certified Scrum Master, and has developed large solutions deals for Fortune 100 clients.
Chris' own technical knowledge and experience continues to grow as he develops his recruiting skills, to better understand the challenges his clients face, and the unique skills of the candidates he represents.
---